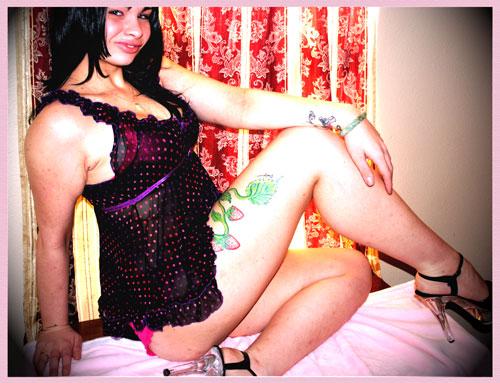 I was the mysteriously sexy girl that you stared at endlessly in college, and the shapely woman you always try to chat with after meetings at work. I'm your wife's best friend who brushes up against you at the party with that inviting look, somehow, you knew I am completely , but you never had the nerve or op
portunity to ask.
Now the time has come. It is up to you to seek me, make that call, I know you're nervous, I am to, but my passion and understanding will prevail and I will make you feel comfortable. You will enjoy me, want to take me on those trips, travel, and call me just to hear my voice.
I am curvy, yet firm . I am all-natural, and still have the drive and behavior of a T33N! Nothing gets me hotter than a good old-fashioned make out session!
I believe in meeting and exceeding your expectations. I want to know about you, what you crave and what you need. I am sure that your time with me will be everything you've dreamed of and more. Do you have fantasies? We can do them together.
I am a genuine. I am the real deal. You will find that I am someone you wish to see over and over. When we are together, in a state of bliss, happiness, and relaxation you will remember why you made that call..
We will be friends and lovers, The possibilities are endless..
Can't wait to hear from your handsome ;) ...
xOx
Sophia Foxx